Looking for a muscle building program that will help you gain weight? If so, you may be taking a closer look at one particular program on the market called the Muscle Maximizer. This program has been designed to take you from skinny to brawny, so to speak, packing on pounds of lean muscle in the process.
But does it actually hold up? Will this program help you see the results that you are looking for?
Let's take a closer look at the Muscle Maximizer program so you can decide for yourself whether it's one that you want to invest in.
The Premise of The Muscle Maximizer Program
The Muscle Maximizer Program is one that really focuses on the nutritional component of building muscle and getting lean. While workouts are included in the program as the author does realize that those are a must for results, the vast majority of the focus is on the diet.
Unlike many other programs though that leave you calculating numbers on your own (and usually feeling overwhelmed and confused!) or that provide you with a run-of-the-mill program that is supposed to work for everyone, this particular program customizes the recommendations for your particular body type.
The computerized program will walk you through figuring out what type of somatotype you have, which will then help you get the most accurate recommendations for how to build and structure your diet. The program will take care of the rest and with over 1400 foods to choose from in its database, you can build your own plan that you'll stick with.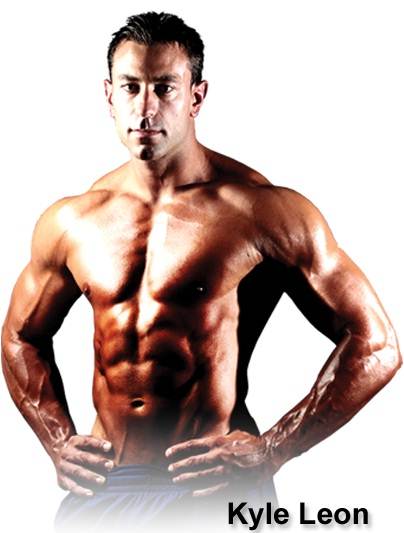 Kyle Leon is the author of the Muscle Maximizer Program and is a personal trainer and author himself. He saw where most people were going wrong with their plans in the past – the nutrition component – and decided to produce a program that would help you overcome this.
He's very passionate about helping others achieve success and is the hard-working type, which is illustrated by the success that he's had.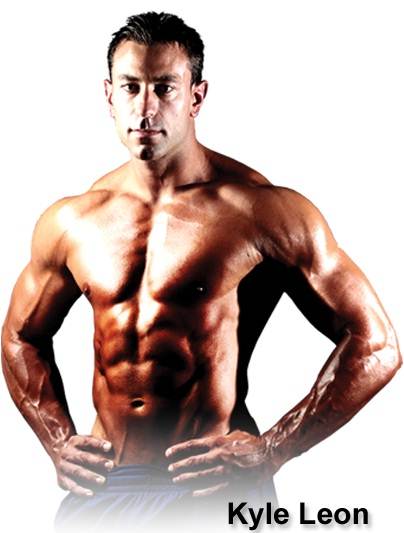 Kyle Leon is the author of the Muscle Maximizer Program and is a personal trainer and author himself. He saw where most people were going wrong with their plans in the past – the nutrition component – and decided to produce a program that would help you overcome this. He's very passionate about helping others achieve success and is the hard-working type, which is illustrated by the success that he's had.
What You'll Get When You Purchase the Muscle Maximizer Program
When you purchase this muscle building program, you'll receive the Somanabolic Muscle Maximizer manual, which contains all the vital information you need to know about how to build muscle and the nutrition that you will be using.
Included in this is a special software that helps you program your diet plan with ease, making sure that it's completely targeted towards your specific body type.
The Muscle Maximizer package
Along with that, you'll also get the Muscle Maximizer weight training program. This program couples the use of intense weight lifting workouts with strategic cardio training to help keep you lean while you build muscle.
The workouts do require you to work hard, so note this is not a program for someone who wants a relatively simplistic workout.
With that, you'll also get the complete guide to supplementation where Kyle Leon talks about which supplements you should be using if you want to maximize the success that you see.
Finally, you'll also get the 7 Days Out guide, which is a week-long program that is designed to help you cut fat quickly and reveal the hard-earned muscle you have underneath. This guide is made for those who want to jump-start fat loss and is more intense, but will yield quicker results.
Listen to real users' testimonials
Frequently Asked Questions
How does The Muscle Maximizer work?
The short answer is The Muscle Maximizer uses a 3 phase approach to promoting lean muscle growth by fully customizing your nutrition and training regimen to help naturally maximize your anabolic hormones. The Muscle Maximizer provides a unique nutritional software that is designed to tailor optimum muscle-building nutrition to you based on individual factors such as your age, weight, height, true body type and workout schedule.
Calories and macronutrients are specifically allocated throughout the day to perfectly complement your customized training program that you'll be provided. On the days you're not training, your nutrition is structured to help repair and rebuild broken down muscle tissue quickly and effectively. The Muscle Maximizer is designed to give your body what it needs, when it needs it, in order to promote lean muscle growth and accelerate muscle recovery. For more information watch the video above.
What if I don't know my way around the computer well? I'm scared of ordering something I don't know how to use!
I absolutely suck at techy stuff myself, so believe me when I tell you, we've designed this system to be extremely easy to use. I will see you on the next page and walk you through how to get started step-by-step. Trust me, it's not hard at all.
What if this product doesn't work for me?
If for any reason you are unsatisfied with your purchase, just let us know and we will issue you a prompt and courteous refund. You are always protected by our iron clad 60-Day 100% Money Back Guarantee.
What if I don't know my true body type?
Don't worry, not many guys do, and this is a huge reason why the generic nutrition and workout programs they're following ultimately fail or lead to frustrating plateaus. However, with The Muscle Maximizer you will learn exactly how to determine your true body type right away during phase 1 of the program. I think you'll find it pretty cool!
What if I don't like the foods I'm supposed to eat?
Valid question. With The Muscle Maximizer, the nutritional content of your meals is the most important thing so there are many food choices for you to choose from in order to meet your nutritional requirements.
The system will develop 3 customized meal plans for you to choose from each day that meet your nutritional requirements, and you may also build your own meal plan and easily make substitutions if you want. The Muscle Maximizer Nutrition System has a database of almost 1400 different foods that you can select from to help you meet the nutritional requirement of any particular meal. Pretty crazy huh!
Is it safe to use my credit card online?
Yes, we take your safety extremely seriously! Your online order is passed through a secure connection and this means that your credit card information cannot be accessed by anyone. ClickBank is one of the most popular and trusted credit card processors on the Internet and uses the strongest security and anti-fraud features available.
What support resources do you offer clients of The Muscle Maximizer?
We consider customer service extremely important and we take great pride in this aspect of our business. This is why once you become a Muscle Maximizer customer you'll receive 24/7 customer support via our email help desk support@themusclemaximizer.com and you may call our friendly customer support staff or fitness coaches toll-free during our business hours at (844) 694-8446.
Who is the retailer of The Muscle Maximizer?
Clickbank is the exclusive retailer of The Muscle Maximizer. Clickbank is an internet top 100 retailer and proud global leader in digital e-commerce. With many billions of dollars in sales and through the worldwide reach of industry leading products like The Muscle Maximizer, Clickbank has been able to help improve the lives of millions of customers in hundreds of countries across the globe.
Pros:
Includes both nutrition and workout information for a well-balanced routine
The meal plans are completely customized for the user, rather than being a cookie-cutter approach
Can be used by those of all shapes, sizes, and fitness levels
Most people should be able to follow this plan with ease
The program is relatively straightforward, so anyone from beginner to advanced can use it
The workout program uses a variety of different exercises so boredom should not be a factor you face while on this program
Comes with a full 60-day money back guarantee
The meal plan offers lots of food variety so can be used no matter what your taste/nutritional preferences happen to be
Cons:
You will need to use a commercial gym for this program unless you are going to make adjustments yourself as it does call for resistance machines to be utilized
The diet will require you to perform some cooking at home, so basic cooking skills will be needed.
You will need the internet to access the program and some basic computer knowledge, so this may prevent some people from using the plan (most should be completely okay though)
Kyle Leon resolves this gap by creating this program and going even further by ensuring that the program is one that is customized to your body type. This isn't a cookie-cutter program like so many others out there but rather one that will be unique and individual to your needs.
Because of this fact, it's one that you should feel comfortable using, knowing that you will get good results. This said, remember that a program is only as good as you using it. Like any other program out there, you will have to follow the program – and the workouts – in order to see the results that you are looking for.
If you are someone who is mostly only focused on getting a good workout program, you likely won't get as much out of this program as such a vast component of it is nutrition. In that case, look elsewhere.
But, if you are someone who wants the most well-rounded approach for the greatest overall chance of success and are ready to put in the work on the nutrition and exercise elements of gaining weight, you'll likely do great using the Muscle Maximizer program.